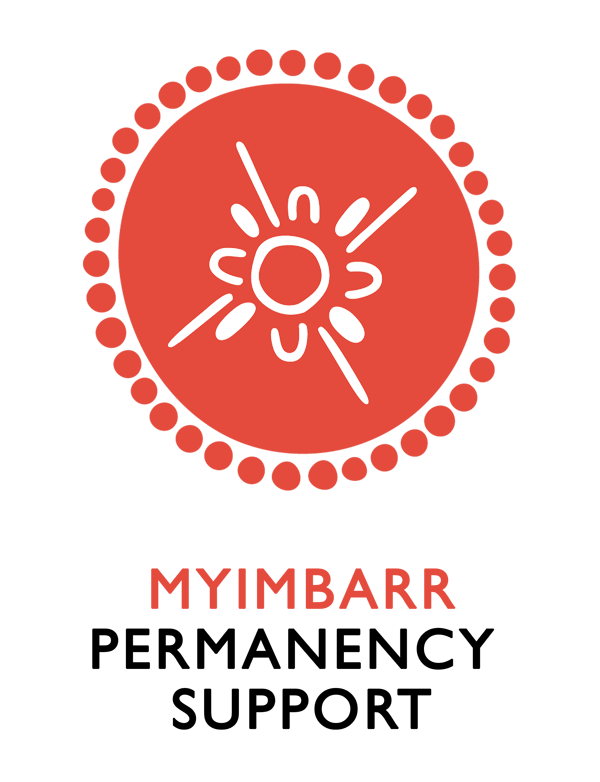 Myimbarr Case Workers
Myimbarr is expanding and we are seeking Case Workers to join our Permanency Support Program Team with the aim of providing culturally sensitive child centric support for children and young persons in our foster care program. Case Workers are responsible for developing a Therapeutic Care Plan working with children, carers and families to ensure children are safe and improve their social, emotional, health and educational outcomes.  To achieve this Case Workers will supervise and support of the care of children and assist with the maintenance of connections with their natural family. This may include maintaining or establishing connection and working towards restoration with their natural family.
Please download the full job pack for full position description and more details. A detailed response to the below selection criteria is to be included with your application
Selection Criteria
Essential
Demonstrated experience in the Out of Home Care (Foster Care) sector
Tertiary qualifications in Community Services, Child Protection, Social Work or related field
Strong understanding and proven ability to engage with and work within the local Aboriginal Community
Excellent communicator, with strong interpersonal, facilitation and conflict resolution skills
Strong written communication and report writing skills
Strong computer skills including database entry, word processing and Microsoft Office suite of programs
Proven ability to manage multiple deadlines
Proven ability to work with other community groups, services and agencies
Working knowledge of the Children and Young Persons (Care and Protection) Act 1998 and the Children and Young Persons (Care and Protection) Regulation 2000
Thorough understanding of Work Health & Safety obligations.
Mandatory Requirements
Current unencumbered NSW Driver's Licence
Current Working with Children Check for paid employment
Current National Criminal History Police Check
We strongly encourage applications from Aboriginal and Torres Strait Islander people that meet the selection criteria
Download Full Job Pack