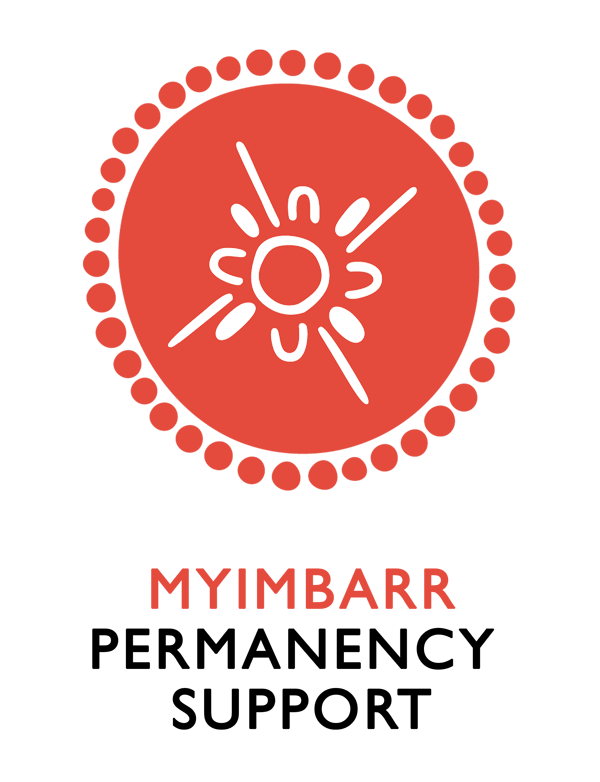 Myimbarr Case Work Specialist
Casework Specialists are part of the Myimbarr Permanency Support Program team with the aim of providing child centred support of children and young persons (CYPs) in our foster care program. The Casework Specialist provides advice and support for Case Workers, Team Leaders, Carers and CYP's with complex cases working to provide the best solution for the CYP. The role provides information and support to Myimbarr staff on complex matters including but not limited to complex cases, restoration, procedures and documentation in relation to case work practise.  The Case Work Specialist will assist the Team Leader to develop staff skills to ensure consistent practice and documentation especially in relation to decision making rational.
Myimbarr is the IAC Permanency Support Out of Home Foster Care program.  We aim to keep Aboriginal children and young people in safe environments and to promote their education and emotional wellbeing whilst remaining connected with their family and community.
Please download the full job pack for full position description and more details. A detailed response to the below selection criteria is to be included with your application.
Provide details of your recognised tertiary qualifications, minimum Cert IV Qualifications in Community Services, Child Protection or related area
Demonstrate your significant previous experience in the Out of Home Care (Foster Care) sector with Aboriginal Children
Provide details of proven experience in complex case management and court matters and through a culturally informed trauma lens
Demonstrate evidence of your excellent communication and with strong interpersonal skills and experience in facilitating conflict resolution
Provide details of your strong understanding of and proven ability to engage with and work within the local Aboriginal Community
Detail your experience in preparing detailed reports, case work notes and preparation of documentation of standard to be presented in court
Demonstrate your understanding of the challenges with children from vulnerable families and/or trauma backgrounds
Confirm details of your working knowledge of the Children and Young Persons (Care and Protection) Act 1998 and Regulation 2012
Confirm details your working knowledge of NSW Child Safe Standards for Permanent Care
This position is an Aboriginal Identified position authorised under S14 of the NSW Anti Discrimination Act 1977
Download Full Job Pack