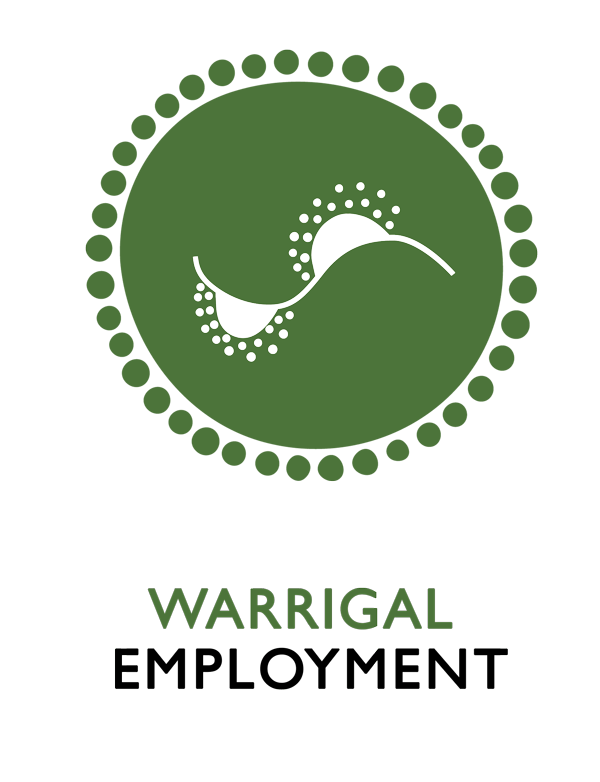 Manager Warrigal Employment
The Manager Warrigal Employment is responsible for the implementation and ongoing management of Employment, Training and Community support programs delivered by Warrigal Employment.  The Manager will research, identify and develop suitable programs ensuring the ongoing success and sustainability of Warrigal and the IAC.  The Manager will build relationships with organisations and the community identifying apprenticeships, traineeships & employment opportunities and establish Warrigal as a respected recruitment services provider.  The Manager will also work with training providers to meet the needs of clients both job seekers and employers.
Warrigal Employment is IAC's Aboriginal Employment, Training and Community Support unit aiming to improve the lives of Aboriginal people through training, employment, community involvement and community development.  Warrigal Employment aims to
'Close the Gap' between the rates of Indigenous and non Indigenous Employment
Support Indigenous people to achieve their employment aspirations
Provide Culturally appropriate programs to service the needs of the Local Indigenous Community
Please download the full job pack for full position description and more details. A detailed response to the below selection criteria is to be included with your application.
Detail your tertiary qualifications in Business, Training and Development, Employment Services or related field.
Evidence your experience in a similar senior position in Employment, Training or Recruitment services.
Provide examples of implementing successful fee for service programs and strategies generating independent income streams.
Demonstrate your success with growing and developing employment, recruitment and or training services including successful tender and grant submissions.
Provide examples of your ability to work and engage with the local Aboriginal Community as well as Government and non-government agencies, organisations and community groups.
Demonstrated experience leading and developing a high performing team.
Provide examples of your communication, networking, facilitation and/or conflict resolution skills
What database, recruitment or customer relationship management systems you have used or set up.
This position is an Aboriginal Identified position authorised under S14 of the NSW Anti Discrimination Act 1977
Download Full Job Pack